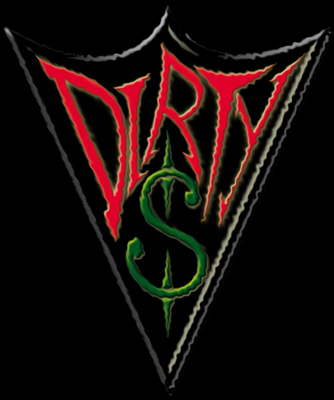 the Dirty Money story
What the hell was "Dirty Money"?!?
Dirty Money began in September 2001 as a side project for Sin Embargo guitarist/vocalist Kyle Kipp. Kyle wanted to do something a little different in the vein of rawk and roll, so one night during a full moon he morphed into "KK Dirty Money" and began jamming with his infamous now-former pal and drummer Jim "[$ic] boy" Plowman. Hence, Dirty Money the band was spawned and serendipidously wound up being the wilder alter-ego to the elder Sin Embargo. Dirty Money composed fast original surfy-bluesy-punk-rawk n'roll tunes while also playing a few songs by well-known performers such as Social Distortion, the Ramones, Johnny Cash, Nirvana, and others for fun. In January 2002, Sin Embargo member Eric Kipp was brought in, ordained as Greasy *E*, and took over bass duties for Dirty Money. Dirty Money's debut recording Blowin' Mud (a "split" CD with Sin Embargo) was released in October 2002.
Growing tensions between KK Dirty Money and [$ic] boy throughout the fall of 2002 and winter of 2003 ultimately led to the departure of [$ic] boy from Dirty Money in April 2003. KK Dirty Money & Greasy *E* decided to discontinue Dirty Money in May 2003. Listen for some of the cooler Dirty Money tunes to be played live at KK Dirty Money's solo shows, or at a Sin Embargo gig!!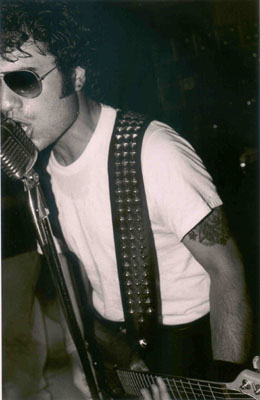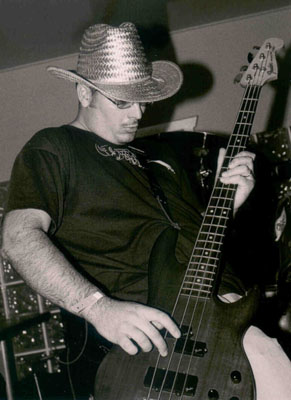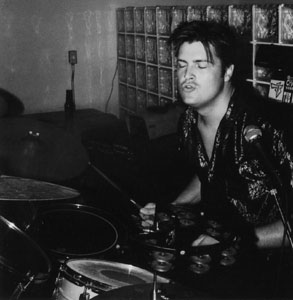 [Dirty Money tunes] [old Dirty Money shows]
For Dirty Money info:
e-mail: KK Dirty Money
Back to the Home Page.
Last modified on January 19, 2008.
This page Copyright © 2001-2008 sin-embargo.com. All rights reserved.